Tour
Take a glimpse into our world
Welcome to Forgandenny House B&B Mudgee.
You are viewing our Great Room, where memories and friends are made, time & time again.
Enjoy the warmth of the fire in winter months, with a complimentary Port or Sherry.
24/7 Tea/Coffee facilities, with cakes and cookies, are there for your enjoyment.
Full Country breakfast will be served in the Great Room to get your day underway in a great way.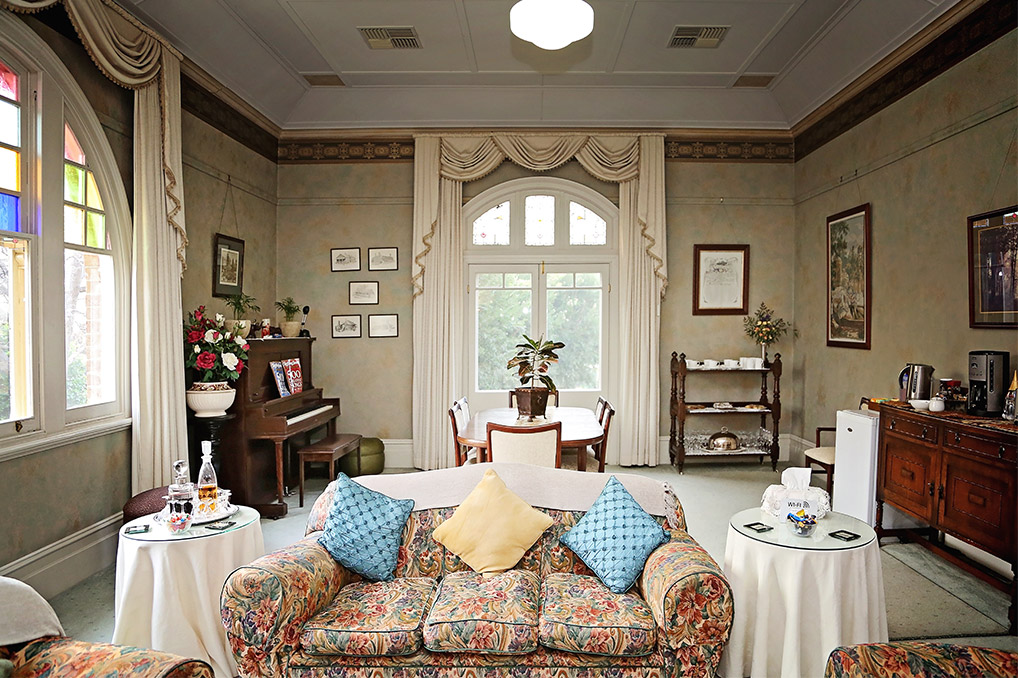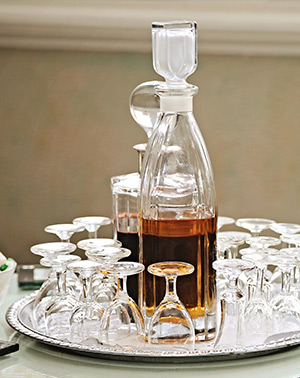 Blue Room

Our Blue Queen Bedroom is located on the east side of the house, allowing morning sunlight to stream through the French Doors, opening out to the garden area. A large private en-suite is attached to the room, and all amenities are provided. The room is air conditioned if required, and can be turned off if not required. Television with DVD player is also provided, including Foxtell programs. Complimentary High Speed WIFI internet access is available at all times.

Weekends — Friday - Sunday & Public holidays

$300.00p/n

Mid week — Monday - Thursday

$275.00p/n

View

Red Room

Our Red Queen Bedroom is located on the east side of the house, allowing morning sunlight to stream through the French Doors, that open out to the garden area. A large private en-suite is attached to the room, and all amenities are provided. The room is air conditioned if required, and can be turned off if not required. Television with DVD player is also provided, including Foxtell programs. Complimentary High Speed WIFI internet access is available at all times.

Weekends — Friday - Sunday & Public holidays

$300.00p/n

Mid week — Monday - Thursday

$275.00p/n

View

Queen Suite

Our Signature Queen Suite Bedroom is located on the West side of the house, overlooking the Tennis Court allowing afternoon sunlight to stream through the Windows, with French Doors, opening out to the front veranda and garden area. A large private en-suite is attached to the room, and all amenities are provided. The Queen Suite has a private sitting room attached with Sofa bed if required. The rooms are air conditioned if required, and can be turned off if not required. Television with DVD player is also provided, including Foxtell programs. Complimentary High Speed WIFI internet access is available at all times.

Weekends — Friday - Sunday & Public holidays

$330.00p/n

Mid week — Monday - Thursday

$300.00p/n

View