1813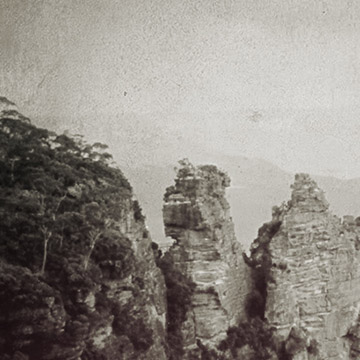 Blue Mountains
In 1813 the formidable Blue Mountains were finally crossed and exploration into the island proceeded, albeit slowly. It was not until November 1821 that James Blackman, followed by Lt. William Lawson and Blackman's brother John entered the area now occupied by the town of Mudgee.
The first white settlers were not far behind. It was just 3 months later that George and Henry Cox camped under a large Gum, known now as the 'Camping Tree'. The tree is still standing notwithstanding its time and weather ravaged state.
The Cox brothers were impressed with the land around them, rich, fertile and well watered. Other people equally keen on owning land and becoming prosperous farmers and graziers quickly followed them.